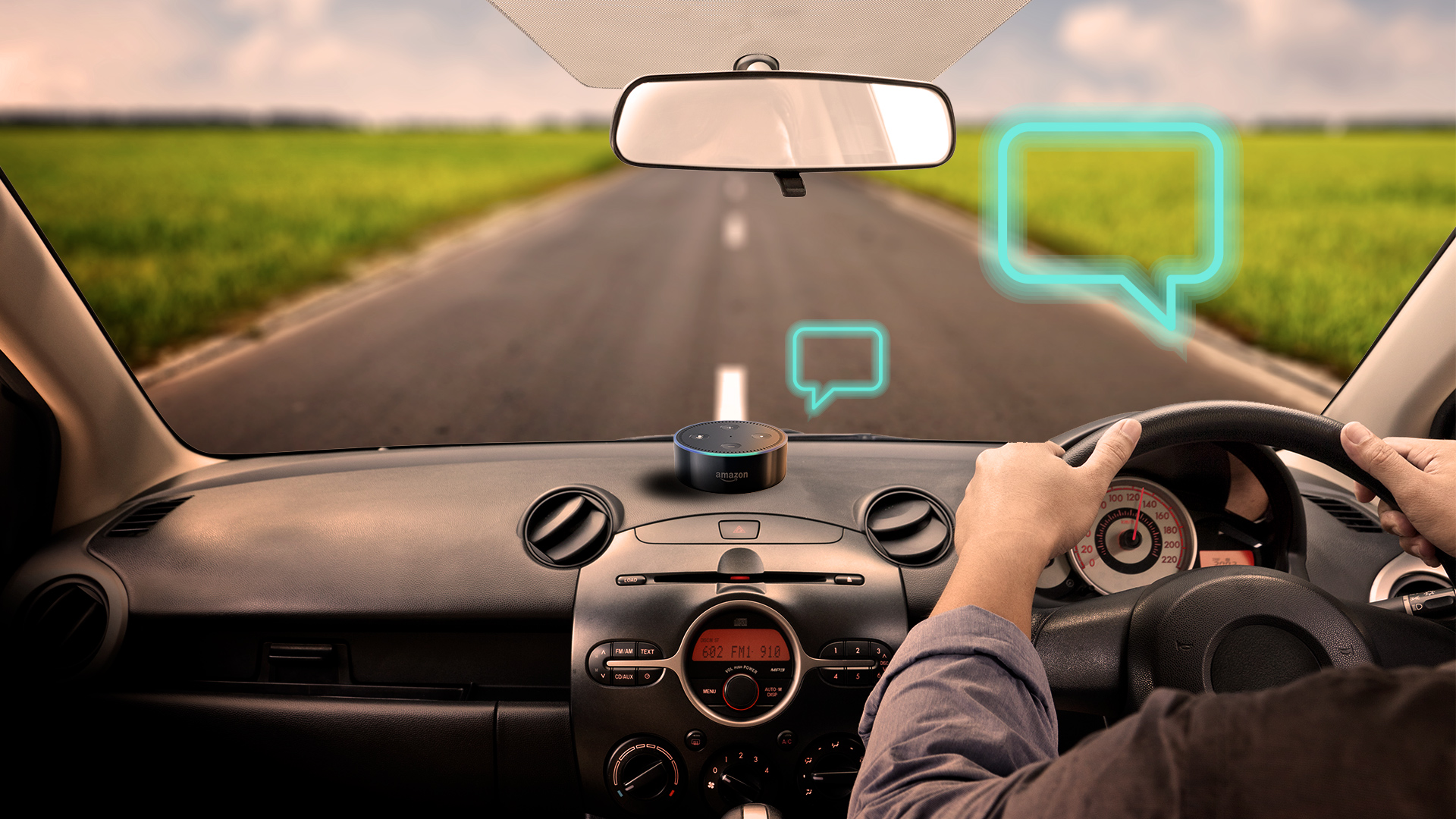 September 10, 2019
By Lisa Brandt (Voice Artist & Blogger at Witlingo)
---
In my long career as a radio announcer, stats showed that listening to radio is mainly a solitary experience. So, I wondered, are most people alone when they talk to AI? Are they using Alexa, Google, Bixby and the others to keep them company as well as bring them information? There isn't a lot of data to prove one way or the other, but we do have some insight into how people behave when they are alone with their AI and how connected they get to a familiar voice.
In its survey late last year, The Ambient asked smart speaker users to explain how they use their voice assistants when it's just the two of them. Most people said they asked Alexa or Google to play music. Other uses are also typical: setting timers, asking for recipes and cooking tips, getting an updated forecast so the user knows what to wear.
Some said they primarily have one-on-one time with their AI when they're in the car. Commuting to and from work, albeit in a conga line of fellow motorists, can be a lonely experience. A conversation with a voice assistant can help pass what might otherwise be a frustrating adventure.
A survey conducted by Voicebot.ai found that millions more Americans are contacting a smart assistant in their car than they are at home. Users prefer the likes of Siri, Cortana and Bixby over their car-maker's assistant, too, even though auto manufacturers are pumping millions of dollars into companies that are developing a branded AI. A JD Power study commissioned by Amazon finds most drivers, especially Gen-X, Gen-Y and Gen-Z, will make their next vehicle choice partly on whether they can get the voice assistant they're already used to. From the same study, three-quarters of car owners said they want to deal with one voice assistant across the board: at home, in the car, at work. Setting up preferences and getting your AI to know your likes and wants is something they want to do only once. Familiarity is key. 
Car makers have been finding an uphill battle as they introduce their own, unfamiliar AI available only in their vehicles. GM is the first of the so-called Big 3 to cry "uncle" and partner with Google to bring an embedded Android ecosystem to its cars in 2021. (Google is already working with Volvo and Renault-Nissan-Mitsubishi.)
Most in-car infotainment systems are still touch-controlled and some of the 2019 versions have been described by reviewers as "clunky" and "outdated". Touchscreens do seem out of step, considering the trend toward hands free technology for safety reasons. AAA's 2018 study of in-car infotainment systems found none of them put a low demand on the driver. In fact, operating three-quarters of them put high or very high demand on a driver's attention. It's not surprising that those with voice-command functions tended to fare better in allowing the driver to focus on the road and not the screen. 
Amazon developed its own after-market car system, Echo Auto, available by invitation only, which isn't really as difficult as it sounds. You literally click a button to request an invitation, and Amazon promises you will be invited. When you're invited is the only uncertainty. Amazon is also working with some manufacturers to build Alexa directly into infotainment centers for certain models of BMW, Audi and others.
And there are other ways to get Alexa into your car without waiting for the automaker. Most smartphones can be toggled to a driving or car mode that enables voice commands, but you'll still need to see your screen and sometimes touch it. As an alternative, install the inexpensive Muse Auto, and gain access to about 30,000 voice skills, use your voice to stream music via your smartphone's data and control your smart home from the road.  Garmin Speak with Alexa is another option. Google has partnered with Anker for the Roav Bolt, a Google Assistant Optimized Car Charger. Again, we're talking about voice capability via a smart phone. iOS compatibility is in the beta phase.
These growing pains will eventually work themselves out as consumers take the driver's seat. (Pun intended.) Some voice assistants will pull into the passing lane on the technology freeway while others will be left behind, doing 30 MPH with their turn signal on. Consumers don't want to connect to just any device. They want the device they know to connect them to their life. Like a trusted friend who's always with them, even when they're all alone.