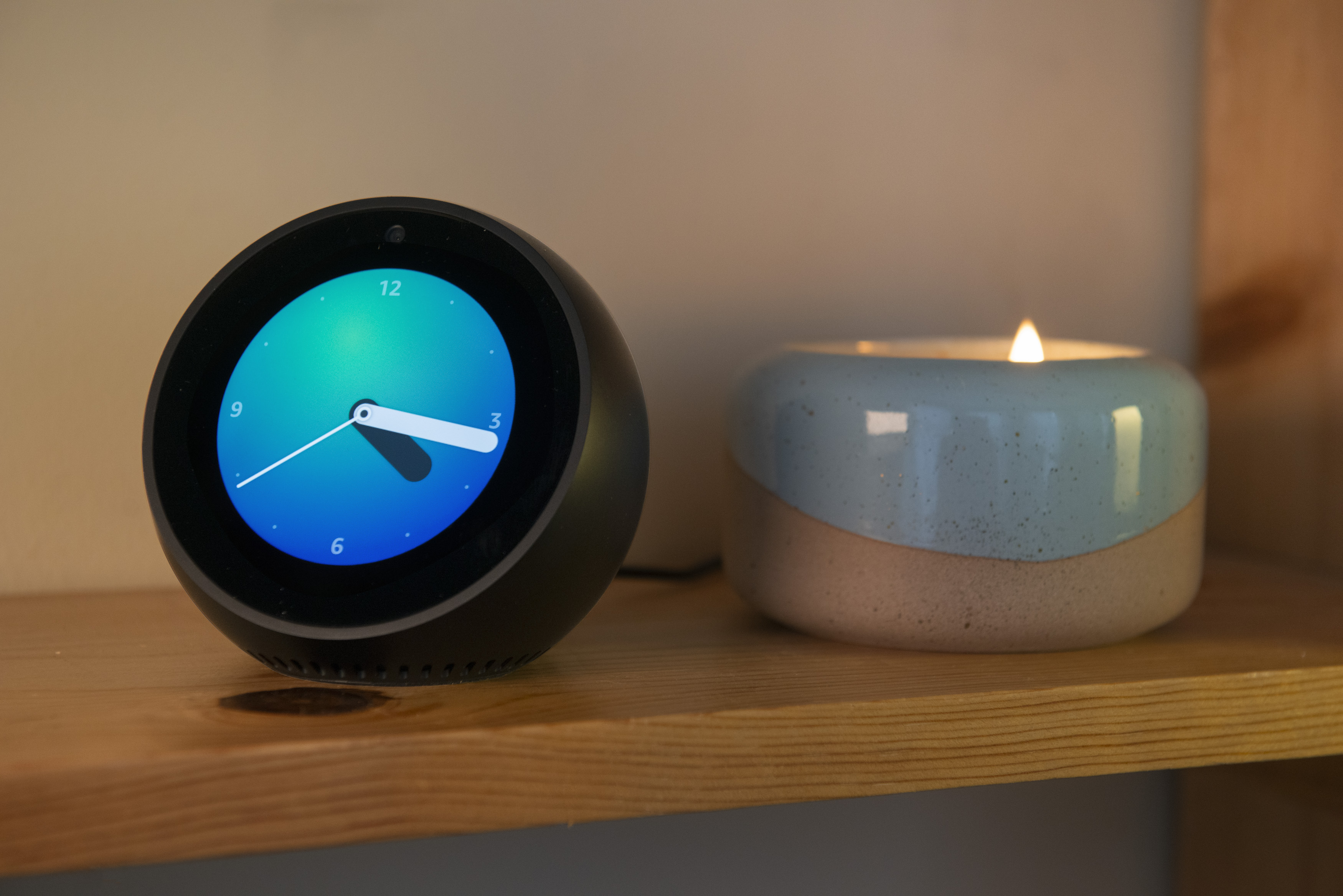 May 5, 2019
By Lisa Brandt (Voice Artist & Blogger at Witlingo)
---
What are you getting your Mom for Mother's Day? I'm giving my Mom the world in something that takes up no more room than a coffee cup. Mom's getting a smart-speaker.
Thanks to the introduction of minis, Mom can get into the voice-first world for as little as $50. That's impressive value, especially when you consider that the Amazon Echo, the first entry into the category, has only been on the market since November 2014.
Estimates based on sales trends show global sales for smart speakers will hit 200-million in 2020. Analysts estimate that 60-million US homes will be voice-first enabled by the end of this year, with more Americans using smart speakers than tablets. The Amazon Echo (Alexa) is the market leader with Google Home speakers a distant second.
More and more companies, influencers, politicians, artists and entrepreneurs are carving out their own places in the voice-first world. It's becoming clear that if you're not on board, you'll get left behind. Americans are taking to smart speakers at a faster pace than they adopted tablets or smartphones. With voice-first, we're talking to our homes, our cars, banks and other businesses – it's easy and it's endless.    
Here are five reasons why Mom would like a smart-speaker for Mother's Day:
1. It's a virtual assistant
What the busy young Mom really wants is more hands and someone to help. Voila! She can multi-task during the mad rush of mealtimes and getting the kids ready for school. Simply by asking, she'll call up a recipe, do her banking, and find out what the weather's going to be like, hands-free. Double-check when the class field trip is happening by engaging directly with the kids' school. Help them with their homework and school projects. Play music and trivia when it's time for a little fun. And it saves time while shopping. Research and the actual purchase can be done when it comes to mind, not when she finally finds the time to run another errand.
2. It's an updater
An older Mom might not have the day-to-day schedules of growing kids to worry about, but she still wants to stay current. Sure, she might have once called it "the Google", but she learned! If she wants to indulge in a little nostalgia, all she must do is ask and her favorite big band (or whatever) music will fill the room. This Mom can maintain her independence by talking to the world.  And there's another consideration for an older Mother: safety. There's someone who's always available for Mom to call out to, to summon help if she needs it.
3. It's easy
Mom doesn't have to wait for anything to power up or remember complicated passwords.  There's no typing at all. Granted, it might seem a little intimidating at first but I'm betting that she'll experiment with it when you're not there and she has no witnesses. Even if she's hesitant at first, set up the smart speaker, give Mom the general tour and let her do the rest on her own time. Is she into baking? She can call up specific recipes and use her voice to get the ingredients and directions. Does she garden? She can ask for help with pest control and info about flowers. Does she like to travel? Explain that she can get a virtual tour of any destination by simply asking for it. The convenience will be difficult for her to resist.
4. It's informative
"Alexa, tell me the news headlines today?" It's the newspaper, without the subscription and paper waste, or her own, personalized news anchor. The politically aware Mom can ask to hear directly from candidates about their platforms. From the comfort of her couch, Mom can essentially interview the people running in her district and make a more informed decision than she would after simply reading a bunch of brochures.
5. It's company
Alexa is an instant friend. And she's the smartest one. She will be a companion and increase Mom's knowledge. Crossword puzzles aren't the only way to keep a mind active. Humans are verbal communicators. Nothing compares to talking and that's something else that makes voice-first so attractive. It's a conversation. And when Mom wants to talk to a human, the Amazon Echo can do that by calling other Echo-enabled friends.
We've given Mom flowers and chocolates for decades now. It's time to bring her into a world where everything's, literally, there for the asking. Happy Mother's Day Moms!