While campaigning, what does a political  candidate spend most of their time doing? That's right, they are pumping hands, waving to crowds and, of course, talking — and answering the same questions over and over again.
The advent of voice first technology, such as voice assistants on the Amazon Echo and Google Home, offers the political candidate a whole new channel that is well suited for their purposes: a way for people to get know them and get a sense of their personality and, crucially, understand where the candidate stands on the major issues of the day. Indeed, what better way to get a feel for a candidate than to ask them questions and listen to them answer them in their very own voice?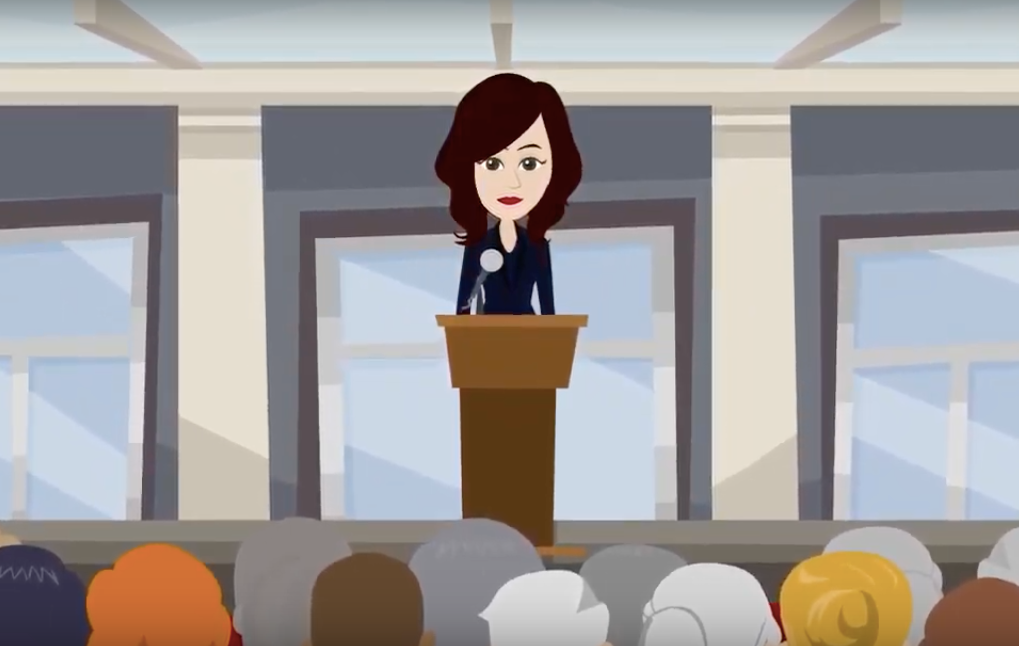 Enter Witlingo!
Imagine an Amazon Alexa skill and/or a Google Assistant action that lets potential voters engage with a candidate in a back and forth conversation, like the one shown in this video:
Here are a few key things that a voter can do with a political candidate's Amazon Alexa skill or Google Assistant action :
– Get answers to questions about the candidate and the policy positions that they hold
– Receive notifications and alerts: for instance, where the candidate will be next, their next big TV appearance, etc.
– For those who have a visual device (an Echo Show/Spot, a Google tablet), see pictures, maps, and other graphics
– And more…
In addition to a published Amazon Alexa skill/Google Assistant action, here are some additional things that a candidate and their campaign will be able using Witlingo's tools:
– Analytics showing the traffic that the candidate's skill/action is generating
– Exactly exactly what people are asking
– The ability to send outbound notifications from the Witlingo web portal to users of Alexa skill or Google action
– The ability to upload audio files that will be played for users
– The ability to upload images that will be shown to users who have a visual component to their voice device
– And more…
Check out some political skills we have deployed recently:
---
Witlingo is a certified partner with Amazon, Google, Microsoft, and Samsung.
---
To find out more, please drop us a line by filling out the form below.
---
| Pricing | Basic | Premium | Unlimited |
| --- | --- | --- | --- |
| Setup Fee (1 platform) | $1,000 | $1,500 | $2,500 |
| Set up fee per additional platform | $500 | $750 | $1,000 |
| Monthly Fee (1 platform) | $500 | $750 | $1,000 |
| Monthly Fee per additional platform | $250 | $375 | $500 |
| Features | Basic | Premium | Unlimited |
| --- | --- | --- | --- |
| Total Audios | 30 | 100 | Unlimited |
| Total Invocations/Month | 30,000 | 60,000 | Unlimited |
| Web Portal Analytics | Yes | Yes | Yes |
| Web Portal Discovery | No | Yes | Yes |
| Outbound Notifications | No | No | Yes |
---