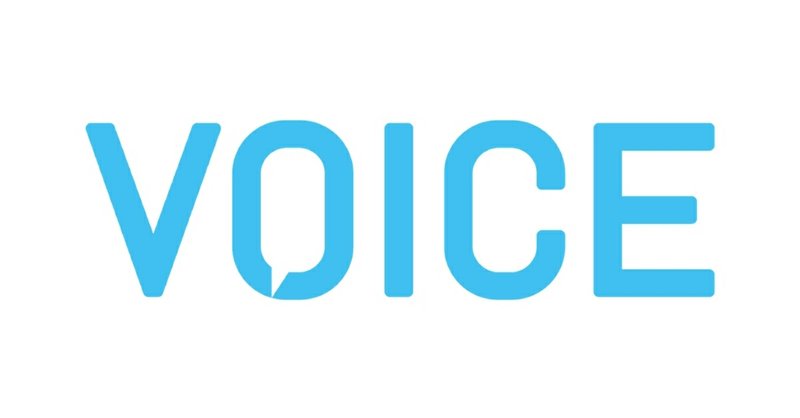 June 17, 2019
By Lisa Brandt (Voice Artist & Blogger at Witlingo)
---
Yes, believe it or not, VOICE 2019 is just a mere few short weeks away!
Loaded up with speakers, presentations and the world's largest voice hackathon, VOICE Summit is being held July 22-25 in Newark, NJ.  If you have anything to do with the exploding world of Voice First technology and smart speakers, or have aspirations to becoming part of this new, exciting world, this is the place to be.
VOICE is almost doubling in size this year compared to last year, with more than 5,000 professionals touching on all aspects of the voice first experience participating:  researchers, designers, developers, evangelists, marketers, investors, and more.  Sponsors Amazon and Modev are also ensuring that more than 1,000 students and professionals from traditionally marginalized groups will be able to attend with stipends and deep discounts.
People have a million questions about how voice in its current incarnation can be used and how it will affect everything from content delivery to the job market.  As a person who never even imagined using a phone that wasn't tethered to a wall by a curly cord, I depend on visionaries to tell me where this new world of smart speakers and AI is taking us. That's the kind of information that will be shared at VOICE Summit.
Witlingo's Founder and CEO Ahmed Bouzid is a Voice First evangelist who has a long-range vision of the future of Voice First technology.  As he wrote in a recent post for Medium, Bouzid sees the Voice First interface delivered via smart speakers as the "Channel of First Resort."  When you have a question,  first just ask your smart speaker or your smart phone by just speaking, and only if you don't get an answer – a situation that's becoming less and less of an issue – move on to more traditional, heavier interfaces, such as visiting a website, chatting with a bot, swiping and tapping on your smart phone, and so on.  Because the effort of speaking is minimal, as people are becoming increasingly  comfortable engaging with their smart speakers, Bouzid believes that users will begin forming the habit of going to their smart speaker first whenever a question pops up in their mind.
With the launch of Buildlingo in February, Witlingo now empowers companies to create, manage and monitor their own voice first content and experiences not only without coding, but by using an interface that is in a nutshell a Content Management System (CMS) for delivering Voice First experiences. Naturally, when it comes to an event centered on Voice First, VOICE Summit 2019 (and 2018, for that matter) needed a concrete Voice First presence.  And so, using Buildlingo, VOICE deployed an Amazon Alexa skill and a Google Assistant action to help users learn more about VOICE: they can ask questions, such as, "Who is participating?" "How much does it cost," "Tell me about the venue" and get a short, to the point answer to their questions.  Even more exciting, with the release of the new Community Buildlingo feature,  VOICE now enables users to do more than ask questions: they can post their own voice contributions (we call them voicebits), such as information about themselves, their company, their presentation, or just their thoughts about the event or the Voice First space in general.  To post voicebits, all that users need to do is to download the Castlingo app, record an audio, and then select "VOICE Summit Guide" in the list of channels that will be presented to the user, and then press post.  On the skill and action side, users can launch the skill/action by saying, "Alexa – launch Voice Summit Guide"! or "Hey Google, launch VOICE Summit Guide" and then, "Listen to voice bits."  Go here to watch how it's done.
The speaker line-up at VOICE is wide-ranging and pulls from all types of fields.  It includes representatives from companies you'd expect, such as Amazon, Google, Samsung, Mycroft, and Microsoft,  as well as leaders from the Voice First space, such as David Ciccarelli, co-founder of Voices.com and a pioneer in the voice-over industry and Voice First blogger, podcaster, speaker, and analyst, Bret Kinsella of voicebot.ai, but also early adopters and visionaries within their respective spaces, such as practicing physician Dr. Sirish Kondabolu, Joel Sucherman of NPR, Kourtney Bitterly of The New York Times, Josh Baillion of Nestle, Sanjay Pothen of Emerson College, Terri Rose of The Virginia Lottery, Tony Eastman of Salesforce.com, Sunaya Tuteja of TD Ameritrade, Richard Weeks of U.S. Bank, and many, many others.
If you're still wondering what's in it for you, check out Lee Mallon's round-up of VOICE Summit 2018.  Lee shares highlights of some of the presentations he attended and what he heard and learned. Chief among them was how, despite the trepidations of some companies to see how Voice First could benefit them, it's not so daunting to build a skill that people will gravitate to.  Keeping it simple is best, he advises. And after you've published that wonderful skill or action, it's also easy to figure out what's working and what isn't and then follow through will continual improvements.  There is no shortcut to excellence.
If you are, shall we say, seasoned enough to remember a time before the Internet, you'll also remember the snorts of derision we gave when techie types told us everyone will eventually have their own website in the future!  I recently discovered that a business I wanted to hire had no web presence whatsoever, and so I made the reasonable assumption that they were operating out of a hut in the middle of the woods without the benefit of electricity.  It was a flaming red flag.  Nothing justifies the non-existence of a website today and for me, it was at best an indication that the business didn't care enough about itself to spend a couple hours (probably even less) getting a website up.   If they don't care about their own business, how could I possibly expect them to care about me?  So I passed on them for someone else who has both feet in this century!
Soon, the same will be expected of Voice.  When a potential customer asks for information and your company isn't there, someone might think you're operating from a hut deep in the woods. Numbers vary depending on the source, but more than 100 million U.S. households have a smart speaker, representing 28% of such households, with the figure jumping to 75% by 2025.  (In contrast, it took Radio 20 years to reach 50% of households.)
The end of June marks a couple of important deadlines regarding VOICE Summit 2019.   June 30 is the cut-off to buy tickets before prices increase.  Starting at $145, prices that VOICE offers are eye popping: they are generously affordable and anyone truly interested in VOICE should invest in attending.  For the caliber and quality that the conference offers, their pricing is unbeatable.
June 30 is also the new deadline for submissions to the inaugural VOICE Summit Awards after it was extended.  Honors will go to "individuals and organizations whose contributions to the emerging voice-tech community have advanced adoption and created new, innovative experiences".  You can nominate yourself, your company or someone whose innovative work in the voice first world you've admired.  The awards dinner is being held July 24th, during the Summit, with much bragging to follow!
We're looking forward to sharing the ideas and opinions that come out of the gathering.